Create custom study sheets with MS Word and Excel
Quickly generate custom study sheets. From HighlightScan or ClipboardScan:
1. Select the word(s) you want; Ctrl+C to select all
2. Right-click and choose Copy+
3. From Microsoft Word, Excel or equivalent, choose Paste
4. Add formatting (optional)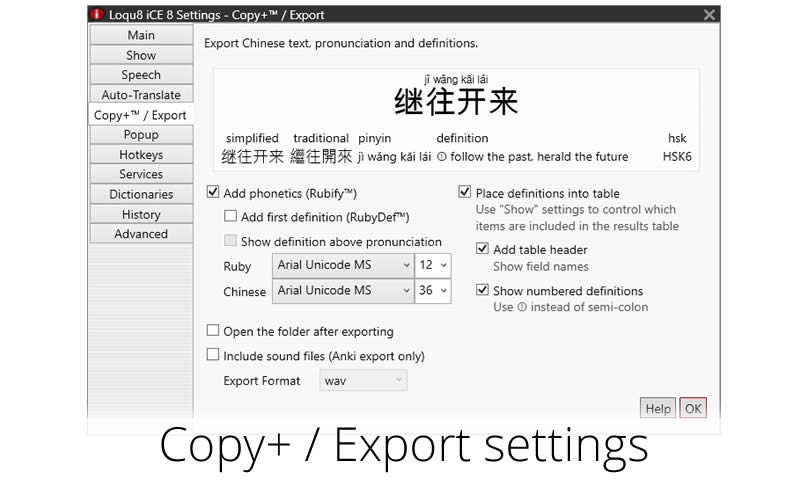 In Settings > Copy+ / Export, select the elements and format you require: phonetics, definitions, table header, font, etc.